Human resources & Careers
HUMAN RESOURCES
For over 46 years the SeSa Group has been working alongside Italian companies supporting them in innovation processes, in partnership with the main international information technology vendors.
Care to people, skills, specialization and integrity are the distinctive values ​​for operating on the market in a sustainable way.
Human capital represents the main asset of the group, with continuous and sustainable growth and a staff in continuous growth which at April 30, 2022 has exceeded the 4,000 resources threshold, consistently with the growth in revenues and business.

Young Talents
The SeSa Group is constantly looking for new talents with a strong propensity for innovation, professional growth and teamwork.
We encourage our team to proactively support customers and believe in the importance of relationships. Your contribution is important to us.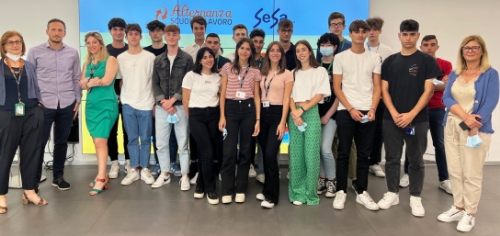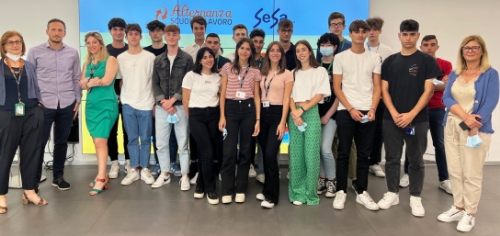 We offer our resources ever wider opportunities, solid professional growth paths, training plans and an advanced welfare plan in continuous evolution.
Eu 2,390 Mn
CONSOLIDATED TURNOVER
as of 30.04.2022
+11%
ANNUAL MID-GROWTH
2011-2022
The strategic governance of human capital pursues the retention of permanent resources (99% of which are on permanent contracts) and the inclusion of young graduates undergoing training in the areas of greatest development potential. The Group's ability to attract talented people is also reflected in the growth of the workforce recorded during the last fiscal year, with a positive balance of 607 new hires. Of these, about 50% are young resources under 30.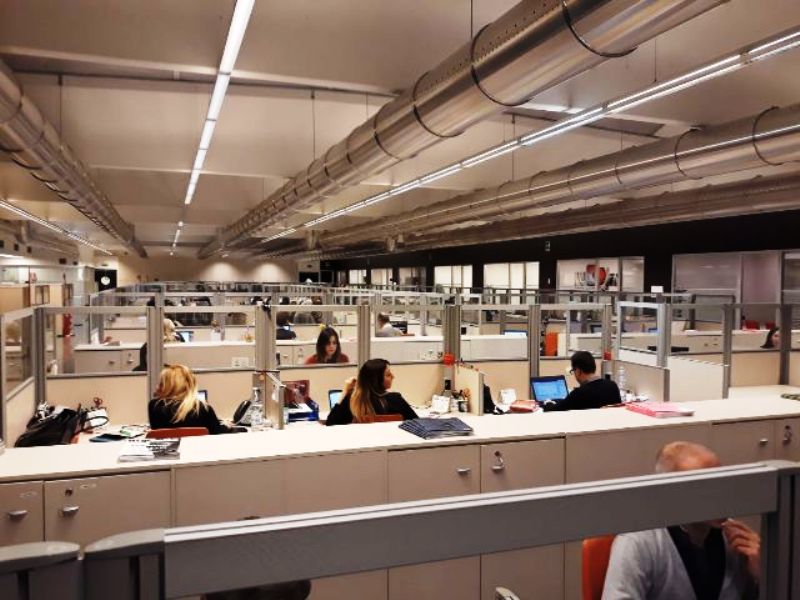 A Growing Group
The SeSa Group pursues a policy of indefinite recruitment of its human resources entered through recruitment and training plans for young graduates classified with permanent employment contracts in all Group companies.
Exceeding the threshold of 4,000 employees represents tangible evidence of the centrality that human capital has for the Group, within a strategy of developing skills and specializations of our resources, with the mission of supporting customers in their growth path , in a phase of profound transformation of the IT market, supporting Italian companies in the innovation process both on the domestic and foreign market.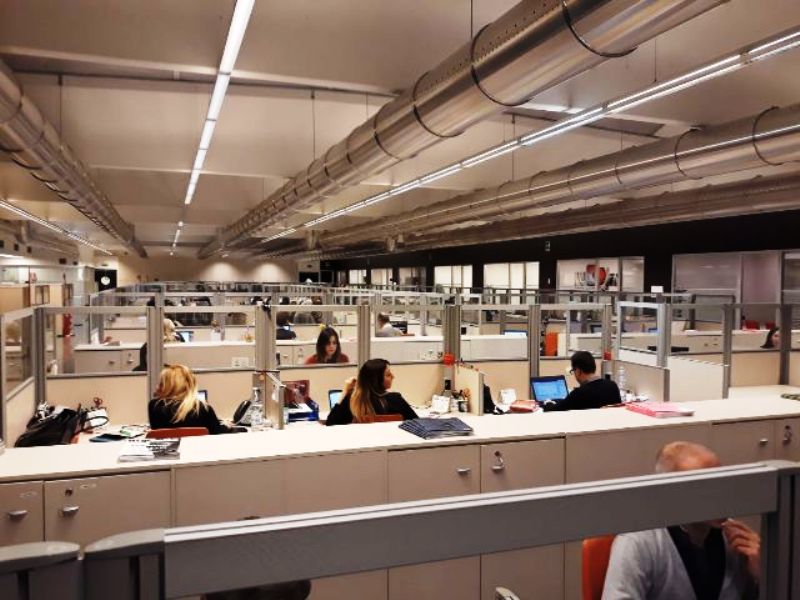 Human capital development as strategic driver of
Group sustainable long-term growth
Average employee growth 2011-2022: +18%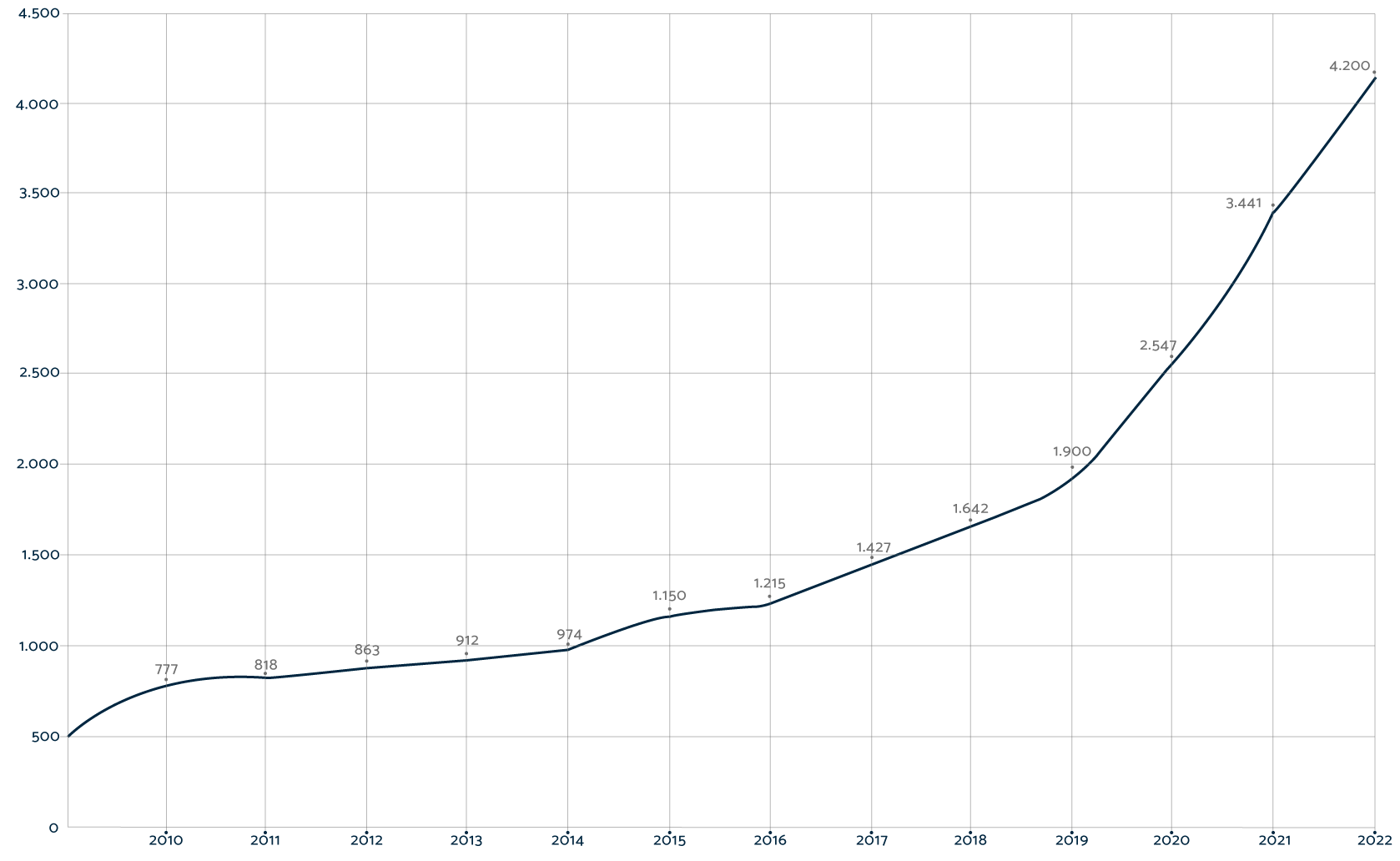 99% of human capital with
permanent employment
The SeSa Group considers the training and development of its resources crucial for the company's success and competitiveness.
Through continuous training, we guarantee at all professional levels the acquisition of skills and values ​​necessary to compete in new business scenarios and new digital services.

Training
The Group, with over 900 certifications, 10 equipped classrooms, 3 conference rooms, 100 teachers, an e-learning platform, offers its employees structured and well-defined development paths every year on technical, behavioral, IT and linguistic skills using different types of development tools such as classroom courses, online courses, videos, business games.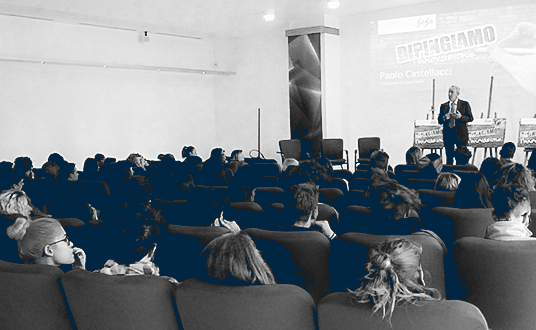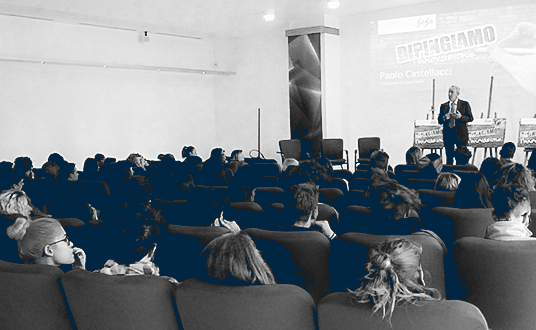 DO YOU WANT TO JOIN THE SESA GROUP?
CAREERS
Join a company that operates at the intersection of business and technology.
Build your career by helping major global companies cope with strategic operations and reinvent your future.
Assess your career path consistent with your skills and aspirations:
1. Help our customers find value and growth in the digital world.
2. Develop new business models for a specific function
or for an entire company.
3. Work in a young, dynamic and international environment.
4. If you think you have the right characteristics to join
of our team, send us your spontaneous application.
Recent Graduates
Are you a newly graduated student? Do you want to know the activities of our customers and work with technological and creative teams to develop the most innovative, effective and most impactful solutions for them?
607
NEW HIRES
as of April 30, 2022
340
TOTAL NUMBER OF APPRENTICES IN VOCATIONAL TRAINING AND DEVELOPMENT COURSES
as of April 30, 2022
15%
% INCOME TURNOVER RATE
as of April 30, 2022
60.907
TRAINING HOURS
as of April 30, 2022 (+132% Y/Y)
Professional
Do you already have work experience? Take your knowledge to a higher level and join us. We aim to attract people with better business skills and to constantly enhance each area of ​​our company with new resources.
DO YOU WANT TO JOIN THE SESA GROUP?